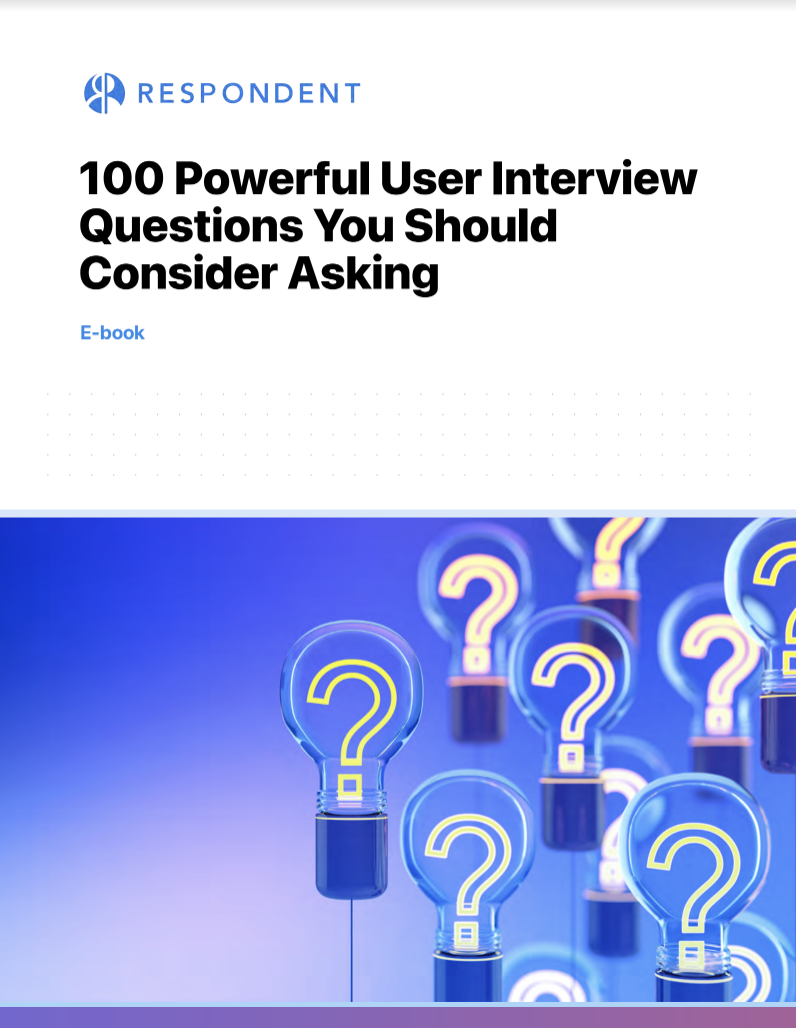 Download Free E-Book
Asking the right questions in the right way is the key to research success. That's true for not just the discussion guide but for every step of a research project. Following are 100+ questions that will take you from defining your research objective through screening and participant discussions.
Questions To Sidestep Barriers To Truthful Responses

General Evaluation Questions

Process Questions

Competitive Analysis

Product, Service, & Vendor Evaluation

Value Prop Messaging

Questions/Probes to dig deeper

And more!